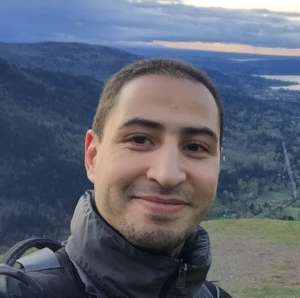 HICHEM ZAIT
President
Hichem Zait is the current President of the board of directors at SMA. He and his wife and three children moved to Sammamish in 2014 and has been serving the community in different capacities as an executive board member responsible for the construction and new building design then as a Vice President. Hichem holds a master degree in Computer Science from the University of Poitiers in France and is currently a Manager in Systems Architecture at T-Mobile.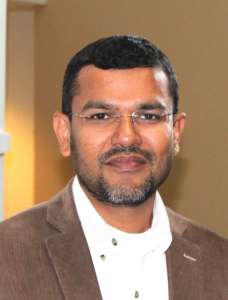 Abdul Qadeer
Vice President & Facility
Abdul-Qadeer is a Solution Architect at The Boeing Company and an active member of the Sammamish community since 2005. He has been part of the Sammamish masjid since inception and has served in both the boards as Executive Director and Board of Trustee. He brings a great wealth of knowledge on community prosperity and growth. Currently, he is serving as the Vice President and will lead the effort of community outreach. Allahamdulillah, being on or off the board he has lead several initiatives to bring the community together like soccer tournament, picnics, fundraising events, Ramadan activities and distribution of funds to the needy. Abdul-Qadeer continuously contributes and advises the board on ways to benefit the Sammamish Muslim community and to better serve the larger community in which we live. He has been living with his wife and 3 kids in United States for over 25 years and hold dual Master degrees in Computer Science and Business Administration.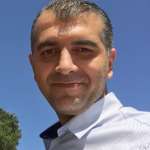 Malek Hamadey
Malek Hamaydeh is an executive board member at SMA, overseeing "Facility & Education" initiative at Sammamish Mosque for the local community. Malek is married and has a 5 Kids, We moved to US from Saudi Aribia in 2016 and to Sammamish in Mid 2019. Malek have bachelor's Degree in Communications Engineering from Yarmouk Univercity Jordan . Malek currently works as a Senior Design Engineer at T-Mobile.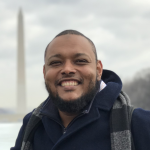 Mohamed Nimeri
Events & Programs
Mohamed Nimeri is an executive board member at SMA, serving with Facilities at Sammamish Mosque for the local community. Mohamed is originally from Sudan, married to Karima and blessed with 4 kids, Lina (15), Shahd (13), Ali (10), and Omar (6). The family moved to the US in 2014 (Reno, NV) and to Sammamish in 2019. Mohamed has a PhD and MS in Civil Engineering from the University of Nevada, Reno and BS in Civil Engineering from University of Khartoum. Currently works as the Airport Managing Engineer at King County International Airport / Boeing Field.
Sadia Syed
Website and Youth Activities
Sadia has been part of the SMA community close to 12 years, with a dear husband, three kids she joined as an executive board member overseeing "webpage, social media and youth activities" at Sammamish Mosque. She Initiated the efforts of a new and revised website. She also collaborated with Ahsen Nadeem and succeeded in establishing SMA's very own Youth Group, followed by Youth group Jr. Both programs have been widely appreciated by the community. She is motivated to reach out to the women and youth with ongoing activities and learn new ways to keep them involved with the SMA- if you would like to see any new activity or share your hobby/talent with us, at SMA, please feel free to reach out.
Nishat Imam
Secretary
Nishat Imam is Secretary of SMA, overseeing communications for the mosque. She has lived in Sammamish since 2014 with her husband and son, and joined the SMA board of directors in 2023. She works as a software developer at a federal credit union and has an MS in computer science from California State University, Fullerton.
Hazem Katabi
Tressurer
Mohammed Luqman
Chair
Qazafi Qureshi
Trustee
Mohammed Arshad